Ciao tutti,

un po' di tempo fa ho auto l'onore di essere invitata al Filmfestival di Procida, su un'isola che non avevo mai visitato prima di allora e felicissima di poterla vedere per la prima volta.

Consiglio vivamente di andare a vedere "la spiaggia del pozzo vecchia", un paradiso di spiaggetta dove sono state girate alcune scene del film "Il Postino" di Troisi. Memorabile.

Prima dell'evento avevo ancora un po' di tempo a disposizione, così mi sono preparata e sono andata a scattare un po' di foto in questa meraviglia, con il mio abito couture di "Amen"!
La spiaggia era già vuota e il sole stava tramontando: davvero uno spettacolo della natura.
Per viverlo a pieno ho tolto le scarpe e ho passeggiato a piedi nudi sulla sabbia…(spiaggia e tacchi non vanno bene insieme).
Finita la sessione fotografica era tempo di andare Filmfestival, mi sono pulita i piedi ma…
al ritorno la sera in albergo, togliendomi le scarpe, ho trovato ancora dei granelli di sabbia… ed ero felice 🙂

Procida sei fantastica, spero di tornare presto…

ENGLISH VERSION:

Hi everyone,
Some time ago I had the honour to be invited to the Procida Filmfestival.
It was an Island I had never vistited before so I was really excited to have the chance to see it for the first time.
Obviously you cannot visit the Island (which is gorgeous) without having seen "la spiaggia del pozzo vecchio".
The beach where some scenes were shot for the movie "Il Postino" by Troisi.
So I got ready to go the the filmfestival when I realised I still had some time left, so I decided to go and visit and admire the famous beach of Procida.
Dressed in my "Amen" couture dress I arrived at the beach.
The beach was already empty and the sun was going down..and absolute stunning view.
And of course I had to take off my shoes to feel the sand between my toes.(beach and heels don't go together)
After shooting some pictures and cleaning off my feet it was time to go to the Filmfestival.
I was happy though (when later that evening in the hotel,taking off my shoes) to still find some sand ..
Procida you are absolutely beautiful and I hope to see you soon..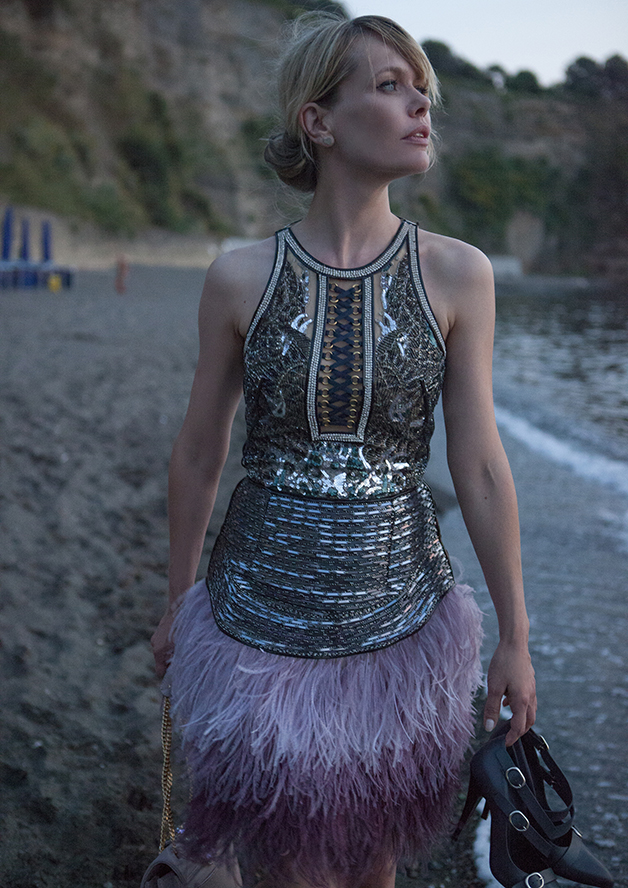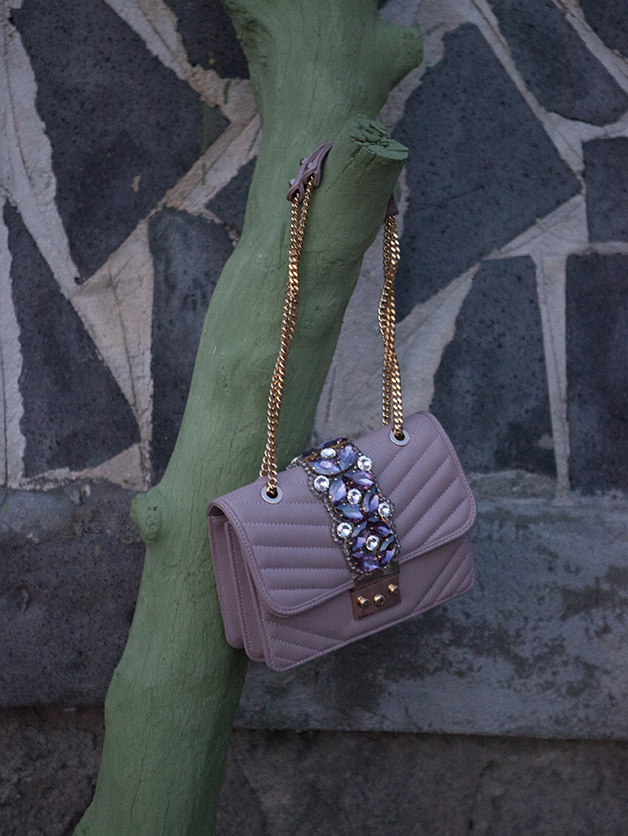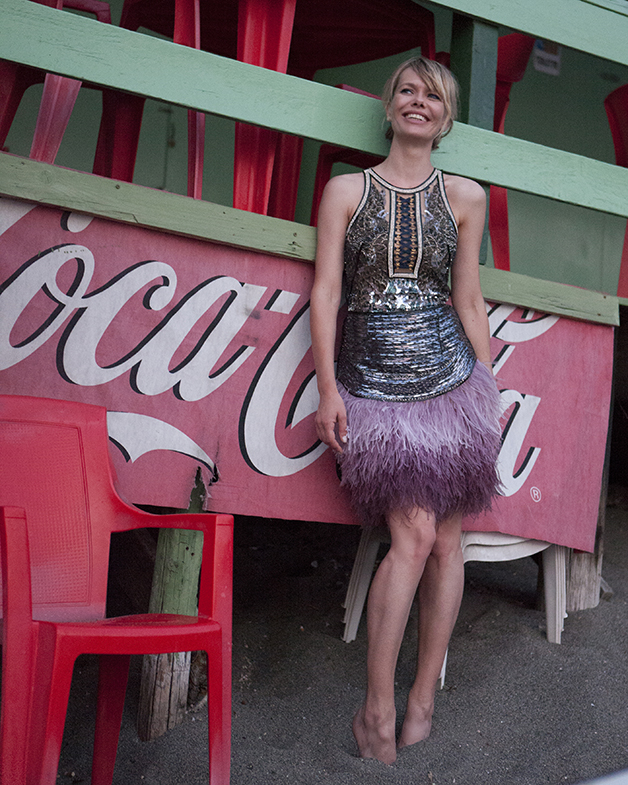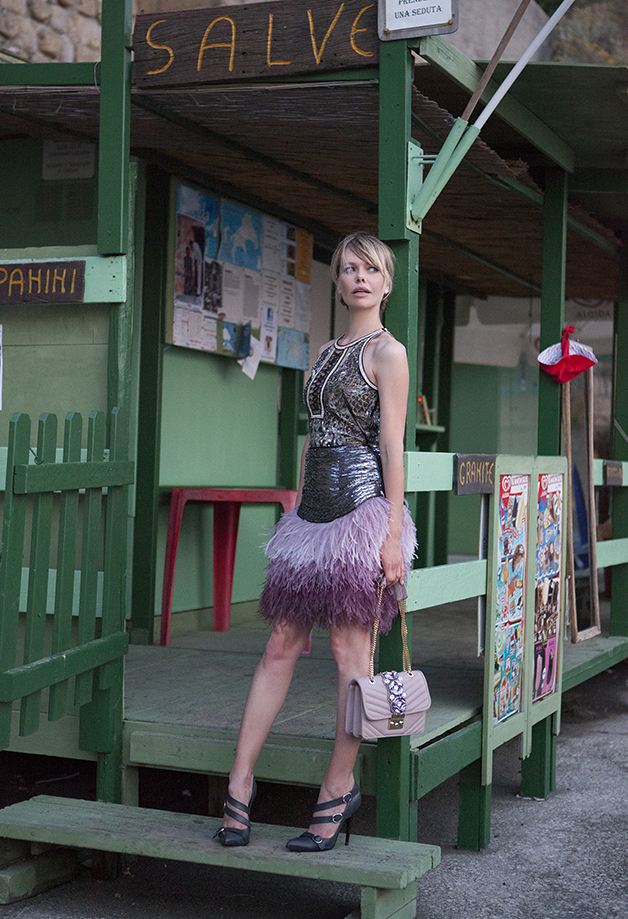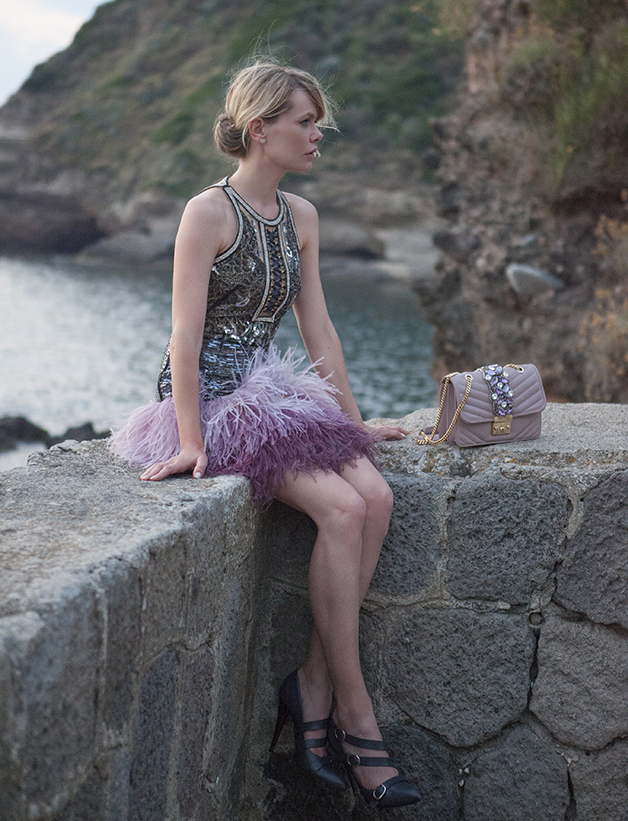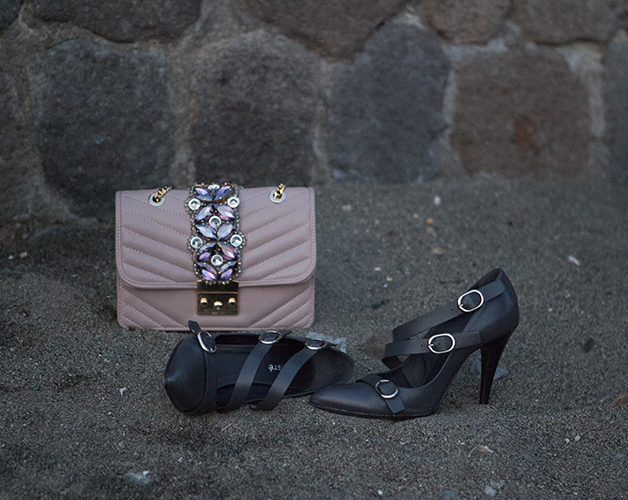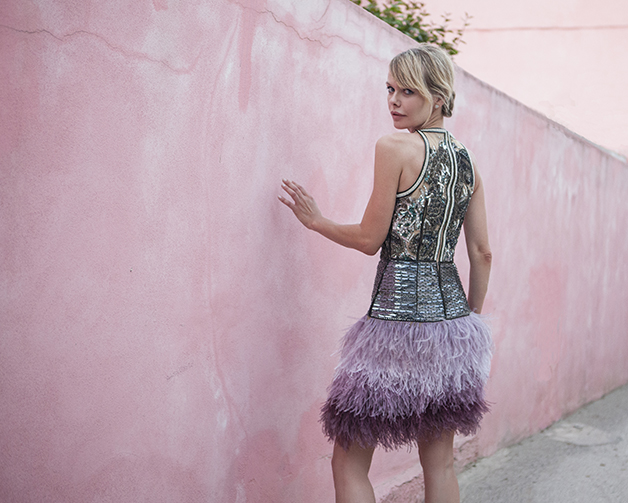 Dress @AMEN COUTURE
Bag @GEDEBE
Shoes @KALLISTE
Earrings @TIFFANY AND CO

PH BY HENRIK HANSSON