Le trecce sono irresistibili, è risaputo. Per questo motivo, il trend delle cosiddette parting braids ha subito conquistato tutti. Ma… cosa sono?

Le parting braids sono delle trecce molto piccole realizzate al posto della riga. Quindi, possiamo trovarle al centro o ai lati, come più preferiamo.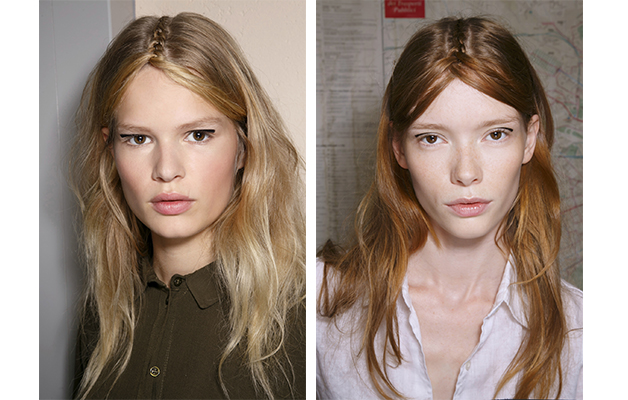 Quasi un piccolo accessorio, un decoro vero e proprio per una capigliatura che potrebbe risultare semplice a prima vista. Possiamo impreziosire una semplice piega liscia o delle onde molto morbide. Beyond cute!

Tra le celebrità che hanno sperimentato questo hair trend troviamo Cara Delevingne, che le ha sfoggiate agli MTV Awards del 2016. Anche Chiara Ferragni ha optato per una piccola treccia al posto della riga nel mezzo.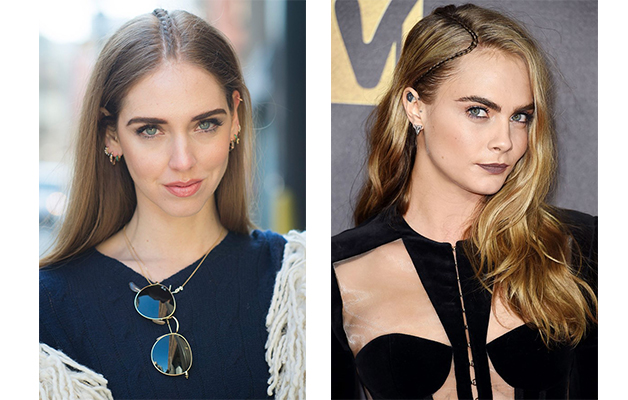 Tuttavia, se siete amanti delle trecce voluminose ed importanti, vi è una soluzione anche per voi! Ed è la stessa che hanno scelto Gigi Hadid ed Iggy Azalea! Si tratta di una treccia più spessa al centro della testa. Il suo volume è volutamente contrapposto ai lati, che sono piuttosto piatti.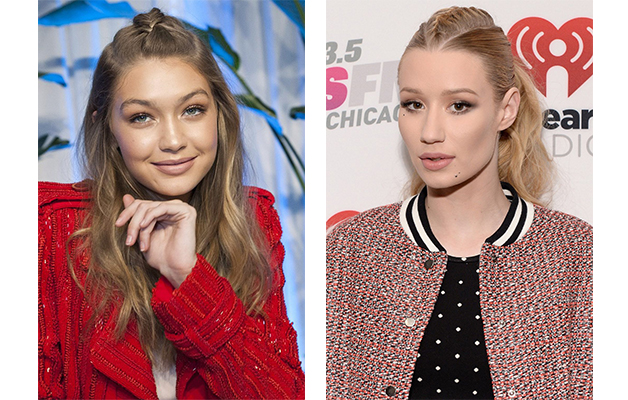 Come realizzare un'acconciatura con una parting braid? Semplicissimo. Iniziamo da una piega liscia o leggermente mossa, a seconda del vostro gusto. Ricordate di vaporizzare una piccola quantità di Spark Up di Kadus Professional per capelli di seta!
Una volta eseguita la piega, creiamo una piccola (o grande, a seconda di quello che preferite) divisione ed intrecciamo.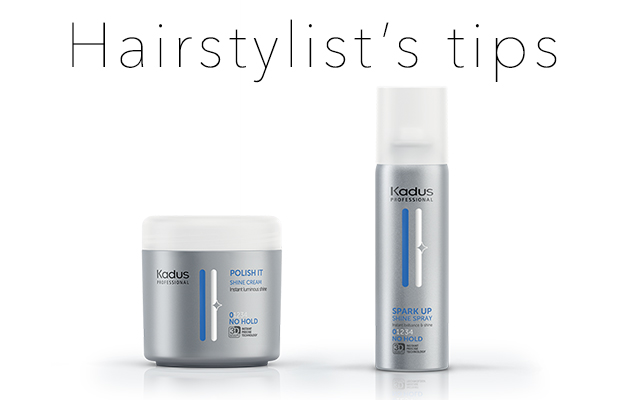 Consiglio dell'hairstylist: per avere una treccia sicura, pulita e senza quei piccoli capelli che svolazzano, passate tra le dita un po' di Polish It, una crema lucidante che vi aiuterà a realizzare la treccia al meglio.

Ed ecco fatto! Un look semplice, curato, ma allo stesso tempo ricercato e trendy! What are you waiting for?



ENGLISH VERSION

Braids are that thing we cannot resist trying. Therefore, this new hair trend of the so-called parting braids is everywhere. But… what are these braids?

The parting braids are tiny braids sitting on the parting of your hair, either in the middle or on one side, as you prefer.

Basically, it is a cute accessory, it is a sort of decor for your hairstyle, which might seem rather simple at first sight.  That is how we can make straight or slightly wavy hair even more special. Beyond cute!

Among the celebrities who rocked this hairstyle, we cannot help mentioning Cara Delevingne, who wore this hair look at the 2016 MTV Awards. Chiara Ferragni went for this look as well, replacing her natural parting in the middle.

However, there is an alternative for those of you who like voluminous and big braids! And this alternative is the one Gigi Hadid and Iggy Azalea opted for. It consists of a bigger, thicker braid sitting on top of your head. Its volume is meant to be in contrast with the sides, which are rather flat.

How can we recreate a hairstyle including a parting braid? Easier than ever. Let's start by making our hair straight or slightly wavy, at your choice. Remember to spray a little bit of the Spark Up spray by Kadus Professional for silky hair.
Once you are done, section out a small (or big, as you wish) strand of hair and start braiding.

Hairstylist's tip: in order to have a secure, neat and polished braid, make sure to put a little bit of the Polish It cream on the tip of your fingers. It is a shine cream which helps you braid your hair with no flyaways at all.

And here you are! A simple, polished yet trendy look! What are you waiting for?



Potrebbe interessarti anche

BOB CORTO – COME VALORIZZARLO

PIXIE CUT – HOW TO STYLE IT

OLIO DI ARGAN – IL MIRACOLO PER I CAPELLI

ACCONCIATURE VELOCI SENZA SFORZO CON HAIRSHAKE

LE BEACHWAVES SPOPOLANO ALLO SHOW DI VICTORIA'S SECRET

GO BLONDE AND YOU NEVER GO WRONG – LA MAGIA DEI CAPELLI BIONDI

FIFTY SHADES OF GREY HAIR – I SEGRETI DEI CAPELLI GRIGI