Hello guys!

Per chi non la conoscesse, San Paolo è la capitale dello stato omonimo, la città più grande dell' America Latina, una città che potrebbe sembrare grigia, con i suoi grattacieli e la mancanza di significato apparente, quasi senza vita, ed un immenso via vai di persone che quasi non si vedono.

Ma esiste un arcobaleno non così lontano, in un affascinante intreccio di stradine, piazzette con un movimento sinuoso di persone, un mondo colorato e più easy dove le persone provengono da tutto il mondo, tanti gli accenti e gli incontri.

Mentre facevo degli scatti davanti ad un graffito degli "Stones" un gruppo di Americani che cantavano ad alta voce, ho vistodue donne bionde e alte che parlavano tedesco. Ho visto anche molti italiani, cinesi e stranamente, molti Paulistas (nativi nello stato di San Paolo) e Paulistani ( nati nella città di San Paolo).

Per chi non conoscesse la zona, consiglio di visitare: Vila Madalena / Beco do Batman, il luogo è famoso per i suoi graffiti disegnati ovunque, contornata da un incredibile ecosistema, bar, foodtrucks, negozi di abbigliamento vintage, saponerie artigianali, molti colori e un'infinita gioia. Qui i veri colori di San Paolo sono presentati al completo, la sua diversità e la gioia innegabile e l'ospitalità dei brasiliani.

Il look total è di Zara ed è stato creato pensando a questa gioia e a questo scambio, questo mix tra una San Paolo più austera, centro nevralgico dell'economia, con la sua Avenida Paulista piena di uomini alla moda e quest'altra San paolo più colorata e spogliata.

Photos by: Devair Pierazzo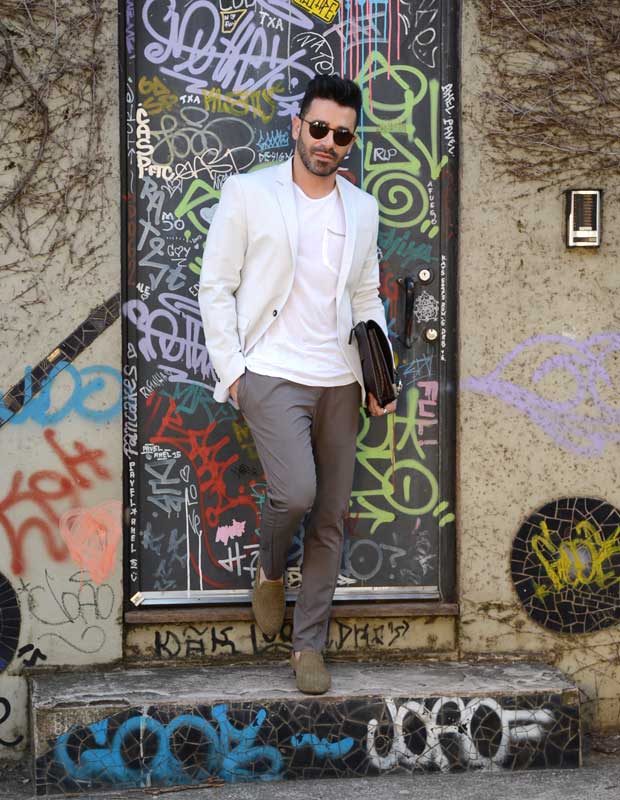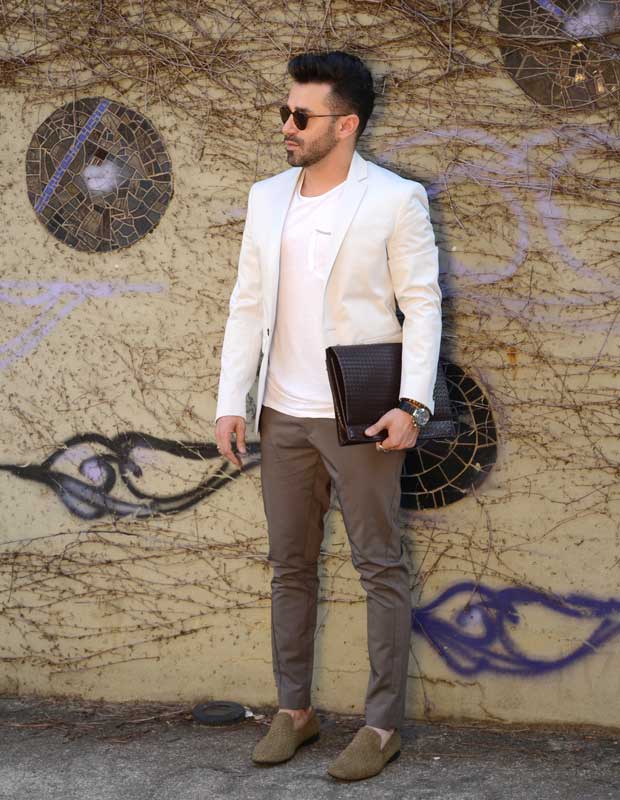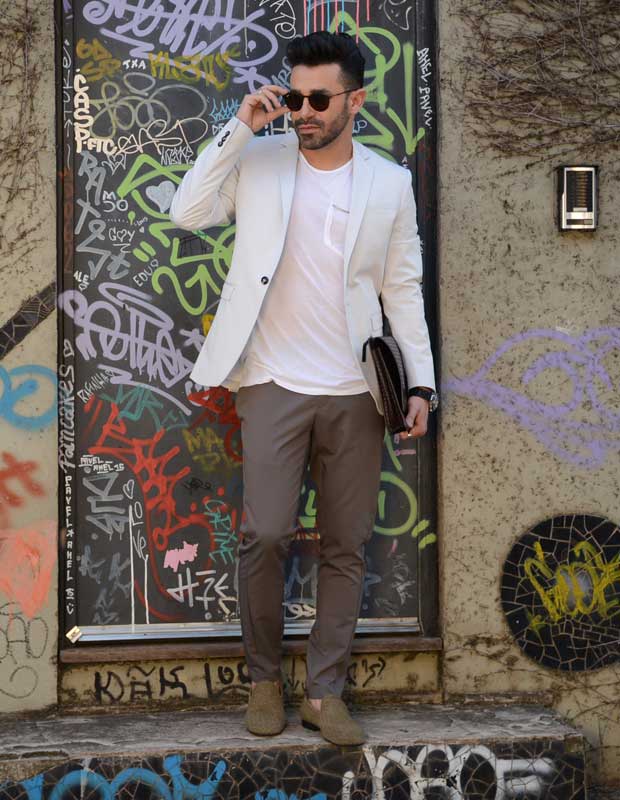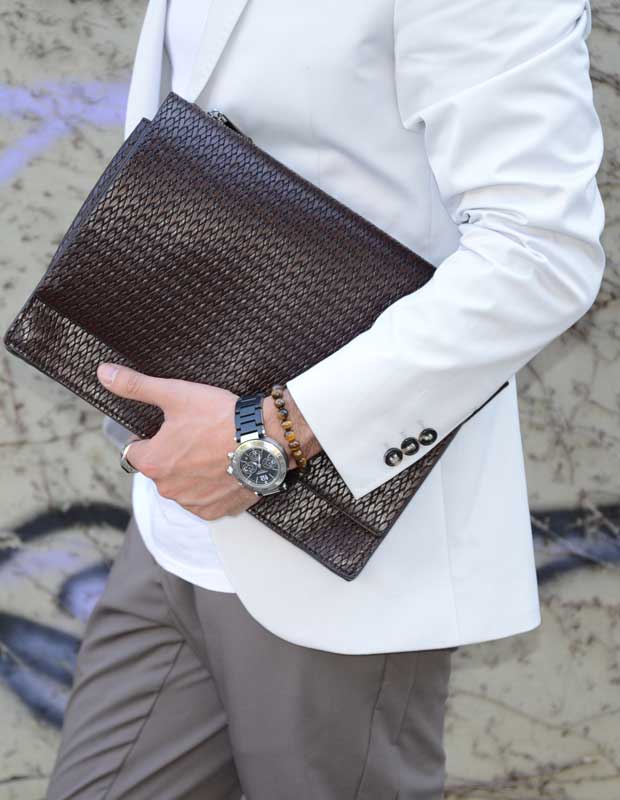 ENGLISH VERSION

For those are not familiar, São Paulo, capital of the homonymous state, is the largest city in Latin America and is only a gray city, just another caught skyscraper with apparent meaninglessness, almost lifeless, just a mad stampede people always in a rush time, walking without see anybody around.
But there is a "Over the Rainbow" not so far away, in a charming village of narrow streets, small squares and a lot of movement, a colorful world and less fast. Stop and take pictures whit no time, a lot of people from many places, where the accents of the locals mingle with the national and international tourists, here people see each other and bump each other too, but without getting nervous, full of pleasure and smiles.
While taking a picture in front of a Stone graffiti a group of Nort Americans went laughing out loud, going toward the next graffiti two women, blonde and tall, talking in his expressive German, Italians, Chinese and a lot of "paulistas" (born in the state of São Paulo) and "paulistanos" (Those born in the city of São Paulo).
For those who don't know I'm talking about, get the tip: Vila Madalena / Beco do Batman, the place very famous for the graffiti that you can see everywhere, around this tight streets there is an amazing things ecosystem, bars, food trucks, cool clothes business, mugs, handmade soaps, lots of color and joy. Here the true colors of São Paulo are presented to the full, its diversity and the undeniable joy and Brazilians hospitality.
This outfit was created thinking about this joy and this exchange, this mix between that São Paulo more austere, nerve center of the economy of Brazil, like the Paulista Avenue full of fashionable men in a tailoring suits and international brands in the composed look, and in the other site "Sampa" that São Paulo more colorful and stripped, enjoyable and full of life color.